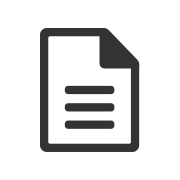 California Natural Resources Agency
Details

The Cutting Green Tape initiative accelerates the pace and scale of habitat restoration by streamlining and improving government processes. It is a longstanding priority for restoration and conservation communities that has become more important than ever amidst climate change and global biodiversity loss.

For decades, communities, conservation organizations, and public agencies have been stymied by barriers that slow or hinder beneficial restoration activities. In 2019, the California Landscape Stewardship Network and the Administration of Governor Gavin Newsom joined together to take action and reduce or eliminate these barriers. In October 2020, Governor Newsom elevated this priority, directing state agencies through Executive Order to "implement actions to increase the pace and scale of environmental restoration and land management efforts by streamlining the State's process to approve and facilitate these projects."

The Cutting Green Tape initiative started by bringing together a wide range of agencies and practitioners through in-person workshops to identify challenges to restoration delivery and generate suggested improvements. This effort culminated in a report in November 2020 called Cutting Green Tape: Regulatory Efficiencies for a Resilient Environment, which outlined a set of Cutting Green Tape recommendations. In response, California Natural Resources Secretary Wade Crowfoot issued an Implementation Memorandum in January 2021 that directed entities within the California Natural Resources Agency (CNRA) to take immediate steps to cut green tape.

This report highlights progress in response to Secretary Crowfoot's directives. It focuses on actions within CNRA and its boards, conservancies, commissions, councils, and departments to implement Cutting Green Tape, which are part of a broader set of improvements underway across other state agencies and nonstate governmental partners.