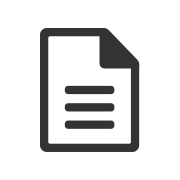 White House Council on Environmental Quality
Details

This report provides a roadmap with five strategic recommendations for federal agencies to unlock the potential of nature-based solutions and highlights bold Executive Office of the President actions designed to pave the way. Importantly, these recommendations position the United States to prioritize nature-based solutions as go-to options in fighting climate change, nature loss and inequities.

The recommendations in this report are some of the best opportunities we have to meet climate goals and grow climate-ready communities, economies, and sectors. All have a role to play in turning these recommendations into action. President Biden and his National Climate Task Force are in a position to act boldly and lead adoption of these recommendations, advancing naturebased solutions as powerful tools that the nation and the world need now.
Category
Working Group Sub-category