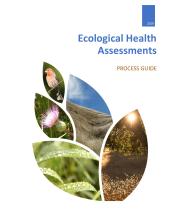 Details

Fundamental to understanding how to manage and steward the natural world, raise awareness, or inspire action is being able to describe how your resources are faring and what needs intervention, and to do so in a credible and compelling way.

One way that natural resource-based agencies, organizations, or partnerships may choose to do this is through an assessment of the state of their resources. While these "ecological health assessments" are often initially developed to create a baseline against which future change can be measured, they can also focus management priorities, educate the public, generate action, and/or increase financial or political support.

The process described here is based on what we did for Mt. Tamalpais. This is one approach you can use, but because every effort will be different, we have tried to make the process scalable—describing a more comprehensive and involved method followed by possible alternative approaches. Each reader will need to assess how, or if, to apply this advice to their own project. That said, we have called out key decision points for elements we feel are truly fundamental, no matter what approach you choose to take.