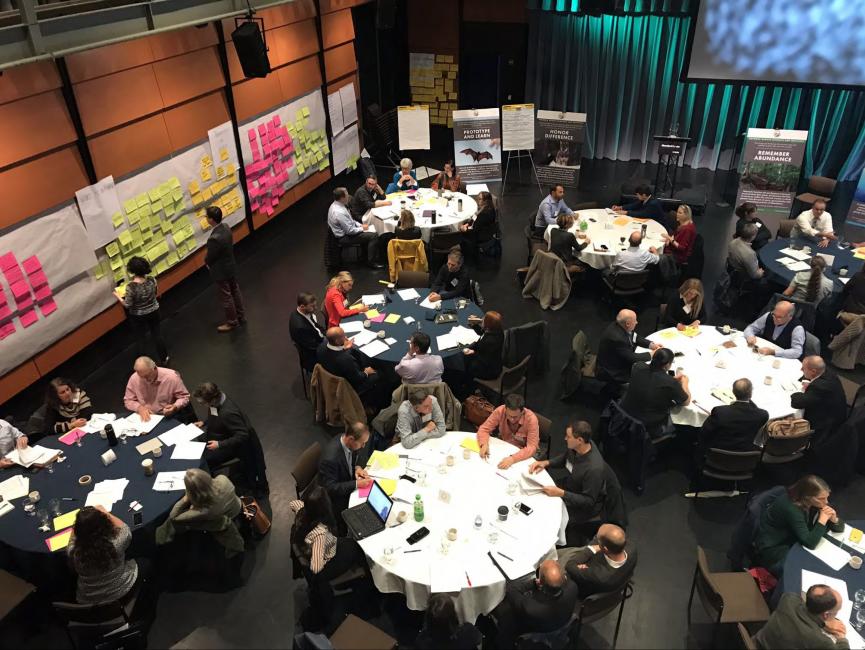 California Secretary for Natural Resources Wade Crowfoot and other leaders have launched the Cutting Green Tape initiative to improve permitting and funding efficiencies for ecological restoration and natural resource stewardship. The California Landscape Stewardship Network is supporting this effort by convening five visionary and action-oriented roundtables between December 2019 and April 2020.
These meetings bring together the collective wisdom and experience of over 150 regulatory agency staff, local governments, NGOs, public and private land owners, tribes, and a range of other stakeholders. Together, we are creating specific recommendations for how to increase permitting effectiveness, expedite project review and approval, improve cross-jurisdictional collaboration, and more.
A final set of recommendations and tactics will be presented on Earth Day, April 22nd.
Roundtable meeting materials, including materials for the March 18th "virtual" roundtable, are available below.
Why Do We Need Cutting Green Tape?
California is leading the way on tackling numerous social and environmental challenges. Nevertheless, the sweeping and rapid changes we face from climate change and biodiversity loss pose grave threats to this and future generations.
And yet, we have not been able to take the kinds of bold and immediate action required to meet the pace and scale of these challenges.
One reason for this is that the laws and regulations created to protect the environment from harmful activities are less suited to those meant to be beneficial. These rules tend to focus on minimizing risk and avoiding short-term impacts, often at the cost of considering longer-term benefits or the risk of inaction. Some of the ways they are written and administered also often have the unintended consequence of limiting the pace, scale, and efficiency of environmental work.
The urgent need to take action to protect California's vital natural life support system will mean "cutting green tape" to reform these government processes and requirements so that work can happen more quickly, simply, and cost-effectively.
How Will Cutting Green Tape Help?
Momentum is building for transformative and durable changes that remove barriers to restoring, enhancing, and preserving our natural resources and ecological systems. Cutting Green Tape is tapping this momentum to create solutions that:
create efficiencies in permitting and regulatory compliance for environmentally beneficial projects;
maintain commitments to California's environmental regulatory safeguards;
and allow for state agencies to meet statutory requirements while more easily permitting efforts that seek to build resilience.
The 2019 – 2020 roundtables are creating a set of tangible, discrete, and time-bound recommendations, tactics and mechanisms to advance these recommendations, and a list of actions the Secretary is committed to taking.
Cutting Green Tape Roundtable Materials
March 18, 2020 - Virtual Roundtable
Packet Materials
In order to incorporate the valuable perspectives and knowledge of those who were going to participate in the March 18th roundtable in Los Angeles, below are two sets of documents that reflect what we have been hearing from your colleagues and peers in previous roundtables.
Please review the three linked documents below and associated guiding questions and send your responses, questions, or other input to Kellyx Nelson. Your feedback will be incorporated into our process for developing a final white paper making recommendations for Cutting Green Tape, which will be completed by mid-April.
1. Potential Actions to Increase Regulatory Efficiency
There are 43 potential recommended actions that can be reviewed in either or both of two formats:
The table includes more details for each identified action. It can be manipulated by the user and sorted in different ways. The summary diagram references the actions using same ID numbers that are in the table but aggregates them in ways they might be batched.
Please consider the following questions as you review these documents:
What resonates with you? Which actions or groups of actions do you feel would have a significant impact on Cutting Green Tape for the work you do?
Do you have any guidance or input on any of the suggested actions? This could range from specific people you believe we should reach out to to specific ideas on tactics for implementing the action.
Is there anything that is missing from the list of potential actions? Are there specific issues related to improving regulatory efficiencies that are not yet included?
2. Principles and Outcomes for Increasing Regulatory Efficiency
A product of the Cutting Green Tape initiative will be a white paper describing the need for regulatory effectiveness as well as the specific proposed actions. Your input is sought on the common language, goals, and metrics we're beginning to develop for the white paper, which will:
Offer shared language to support movement building towards the sea change we need, including identifying the urgency for increasing the pace, scale, and quality of environmental restoration, and the opportunities to advance this work more effectively
Articulate a bold vision for land stewardship in California that cuts across agencies and sectors and includes specific government reforms as well as culture change
Recommend a subset of potential actions that are outcomes from the Cutting Green Tape process
Suggest accountability efforts and make specific recommendations to track progress and ensure ongoing momentum
As you review this document of representative principles and outcomes, please consider:
What resonates with you?
What is missing?
How would you add to these elements or revise them?
Previous Roundtable Meeting Notes & Agendas
February 12, 2020 Meeting Notes (coming soon)
March 18, 2020 Meeting Notes (coming soon)
Roundtable Presentations and Materials
Better, Faster, Stronger Resources (California Department of Fish and Wildlife)
Contact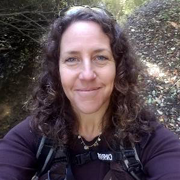 Kellyx Nelson
Executive Director, San Mateo Resource Conservation District
Santa Cruz Mountains Stewardship Network Partner
California Landscape Stewardship Network Representative
kellyx@sanmateoRCD.org
(650) 712-7765 Ext. 102
Cutting Green Tape Resources