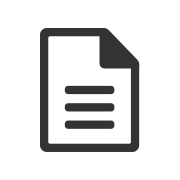 California Landscape Stewardship Network
Details

A paradigm shift is inherently complex and difficult to achieve. It is particularly challenging within a layered, multiagency regulatory environment that has been built over decades. However, it can be done. This case study examines one promising example—Cutting Green Tape (CGT)—that not only aims to increase regulatory and permitting efficiencies, but also to shift our collective thinking about how multibenefit environmental restoration projects in California can happen.

The CGT case study allows us to explore the evolution and current status of a perceived paradigm shift. This case study's researchoriented lens and consideration of Kuhn's seminal work on shifting paradigms (1970) reveals CGT's progression in a way that can be applied by a wide range of professional audiences. Insights are shared with those seeking to create such a shift within regulatory (or similar) contexts.

Findings indicate that a paradigm shift for environmental restoration work in California is indeed underway. CGT is moving into the final phase of a five-phase process (see Five Phases of a Paradigm Shift). Two of the four signs of a true paradigm shift (see Four Signs of a Paradigm Shift) have been fulfilled, and there are initial indicators of progress towards the third sign of change as well. However, while promising, CGT as a new paradigm (i.e., a profound change in approach or underlying assumptions) has yet to be fully realized.