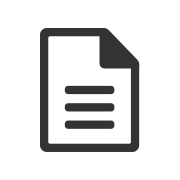 Rural Voices for Conservation Coalition
Details

The reauthorization of the Farm Bill in 2023 presents a prime opportunity to ensure that federal agencies and their partners have the tools and authorities needed to maximize the use, impacts, and effectiveness of recent investments to achieve lasting conservation outcomes.

Recognizing this unique moment in time, the Rural Voices for Conservation Coalition (RVCC) convened a working group to develop recommendations for the 2023 Farm Bill. Capacity-building quickly rose to the top as our priority topic. In order to ensure the effective use of current investments, there is a need to use the power of Farm Bill programs and authorities to build capacity of community-based and collaborative partners and efforts. This capacity is crucial for developing the sustained social and physical infrastructure and the enabling conditions necessary to effectively and optimally use federal investments. Building community-based capacity in particular has been recognized as a key means of reducing barriers to access and advancing equity within U.S. Department of Agriculture programs. The recommendations below outline various strategies for Farm Bill programs and authorities that would bolster collaborative and community-based partners and efforts, both in terms of internal resources and capabilities and in their ability to use and access Farm Bill programs.
Category
Working Group Sub-category